The National Chaplaincy Program
The National Chaplaincy Program has made valuable contributions to the wellbeing of school communities across Australia. The Program is funded through the Australian Government under the National School Chaplaincy and Student Welfare Program. Waggrakine began participation in the Program in 2012 and continues to reap the benefits.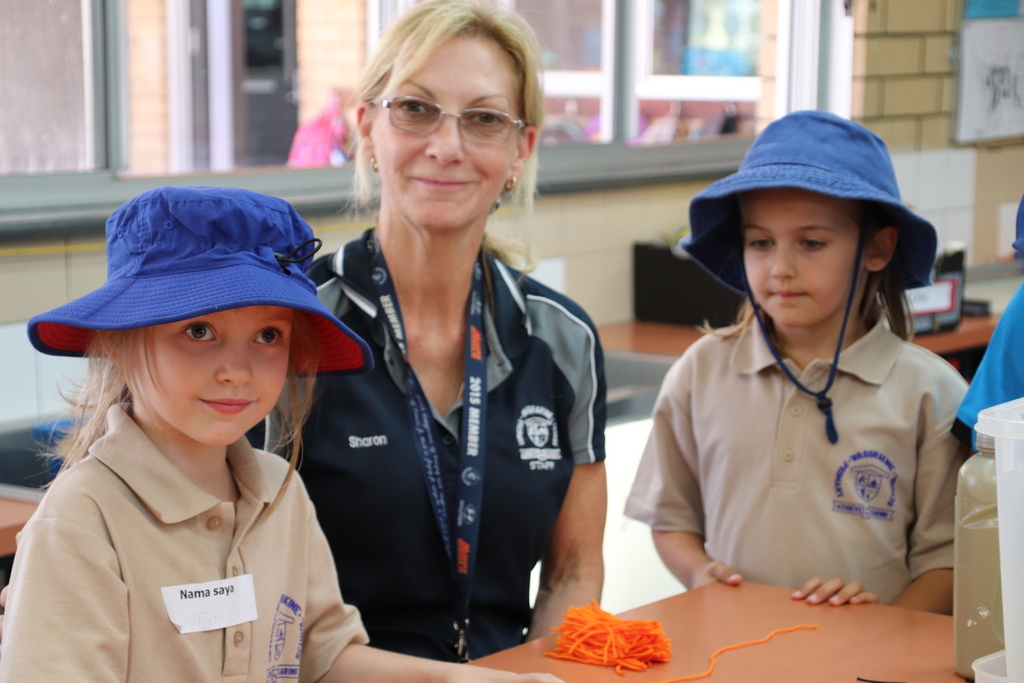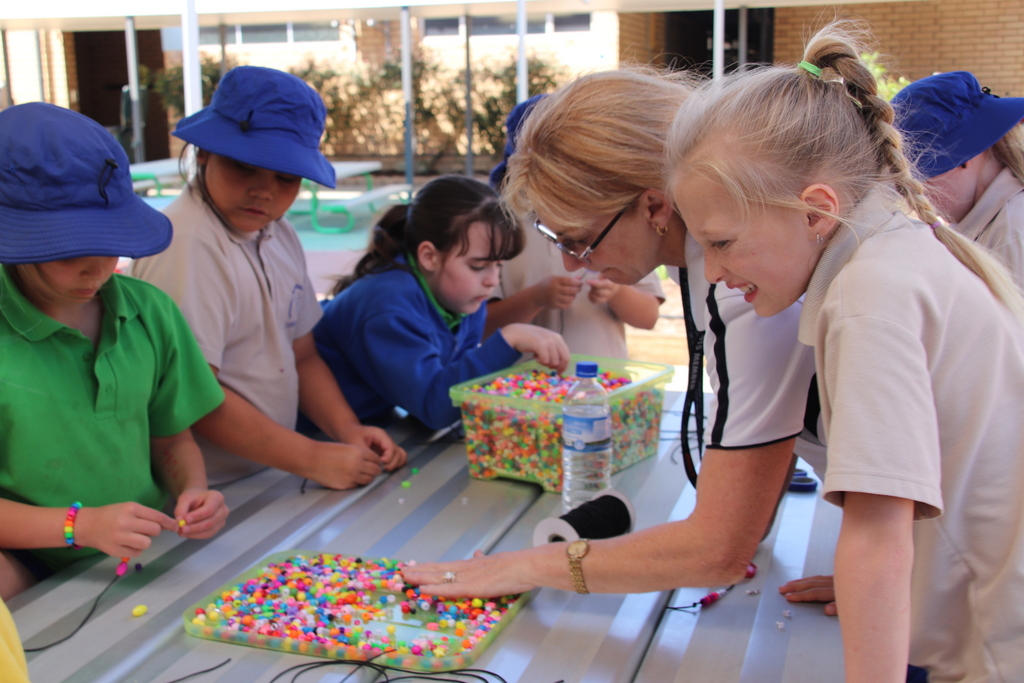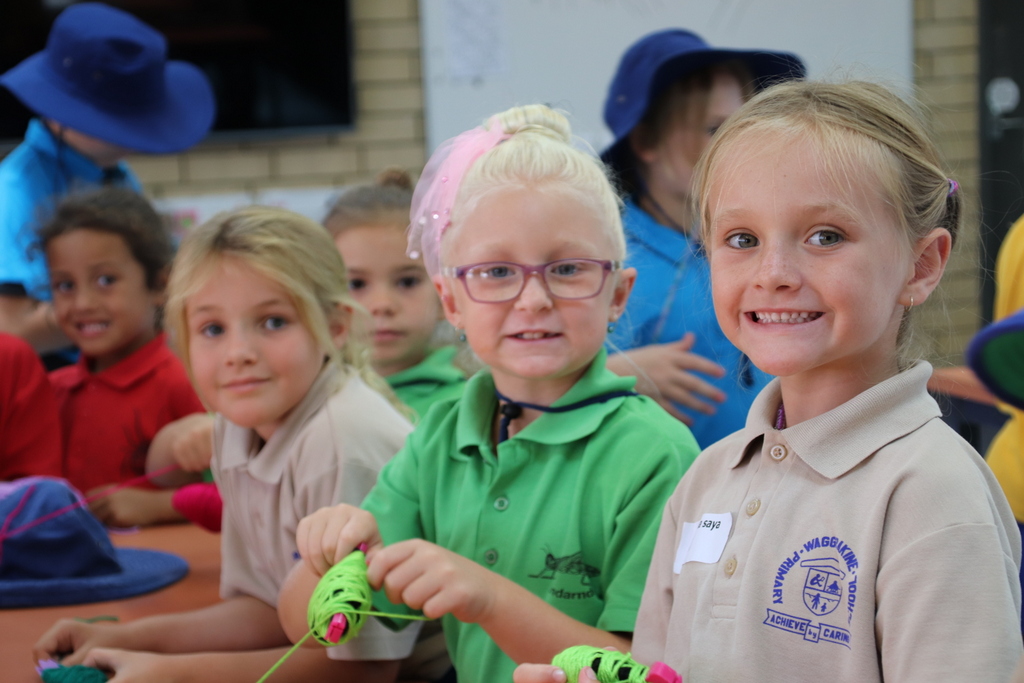 Craft activities
Our Chaplain, Sharon, runs craft activities in the art room a couple of days a week during lunch times, engaging students and providing different opportunities for children to socialise and grow. These sessions are very popular and any left over craft materials especially wool donations are always gratefully appreciated. 
Our School Chaplain 
Our Chaplain Sharon is a highly valued member of our school community and is available upon request from students or parents. The program is a pastoral care and student welfare program and does not have a religious focus, no religious education studies are provided to students. Our Chaplain is in heavy demand from parents and students requesting individual support and care, especially during times of high stress such as loss of family members, separation and stressful situations in the lives of the children or their families.
In 2013 Waggrakine experienced the tragedy of fire to the school administration building and other significant events in the lives of our children, parents and staff. Sharon continued to provide a great deal of support to staff, parents and students who sought and requested assistance.
If you wish to access Sharon please call the school to make an appointment or refer your child for support. Sharon is available to talk to your child one on one or simply to provide some additional in class support during times of need. If you have any concerns about the program or wish to make a complaint please call Lis Turner at the school to discuss any concerns.
It is a voluntary programme that assists school communities to support the spiritual, social, and emotional wellbeing of their students. This can include support and guidance about ethics, values, relationships and spirituality; the provision of pastoral care; and enhancing engagement with the broader community. Waggrakine's Program has seen the introduction of a breakfast program, individual and group support upon request for students and or parents, a supervised activity program during lunch times and ongoing support for the school.
We welcome feedback at any time regarding the Chaplaincy Program and seek community input annually to support our ongoing funding and acquittal requirements.
Our Breakfast Program 
A number of our staff, including our Chaplain, AIEO's and parent volunteers help to keep the breakfast Club operating every day. If you would like to help out in the breakfast rooms please let the office know. 
The breakfast programme operates 5 days a week between 8:00am to 8:30am. Any students who need breakfast before school are welcome to attend.
We also cater for students who have no food to eat during the day with provision of simple sandwiches, dry biscuits and fruit. Food for this programme is donated by Foodbank and the Waggrakine P & C.