Our Kindergarten is designed to provide your child with a safe and enjoyable transition to school allowing them to meet their developmental and social milestones in a safe and caring environment. In Kindergarten your child continues to build on the important skills learnt with you at home.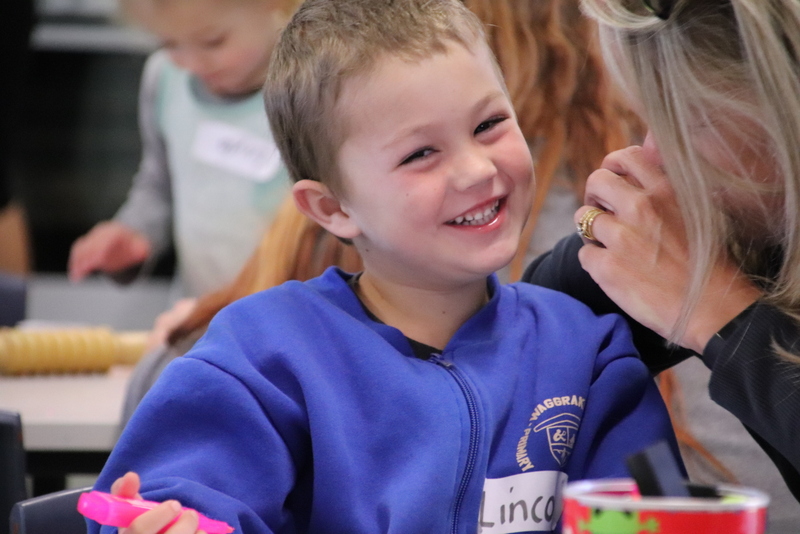 Your child will have access to a Kindergarten program developed to take advantage of the importance of learning in the early years – especially as the brain develops more at this stage than any other time in life! Through singing, dancing, playing games, role playing, building, creating, drawing and more your child will have access to rich play based immersion programs scaffolding them to develop socially, emotionally, physically and intellectually.
We hope that your family has a long and happy association with our school. Remember your child will learn best when they are supported by you. We encourage you to talk to your teacher on a regular basis and stay involved in your child's learning. Along with strong, regular attendance, a strong partnership between home and school makes sure your child gets the best start to school.
Your child will have access to quality programs tailored to their developmental needs by our experienced teachers. Teachers take into account children's experiences and backgrounds to ensure learning programs are targeted to meet their individual needs.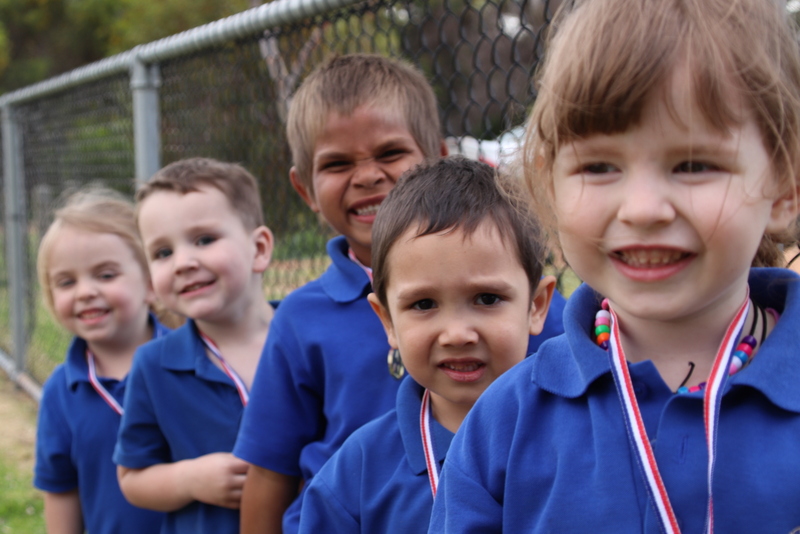 Kindy Sports Day
While Kindergarten children come to the main sports day for their races and are welcome to stay with parents they have they own sports day tailored to their needs. It is a a great time for parents to come along and cheer on the children.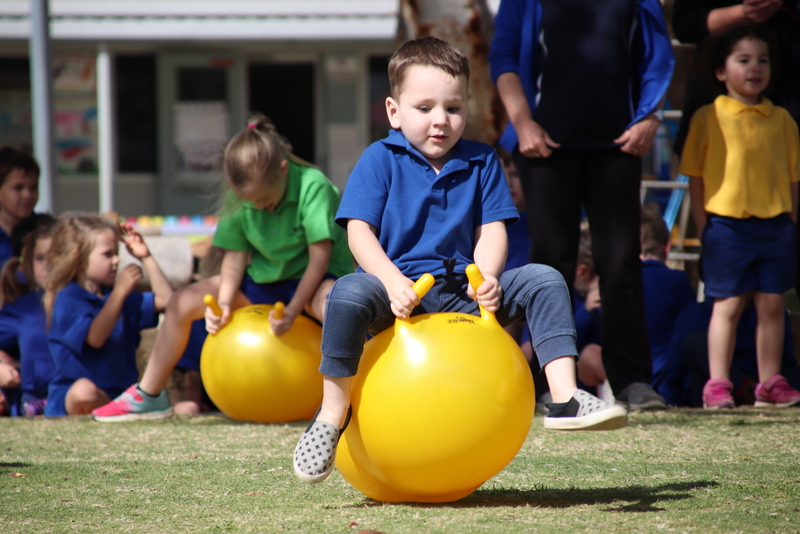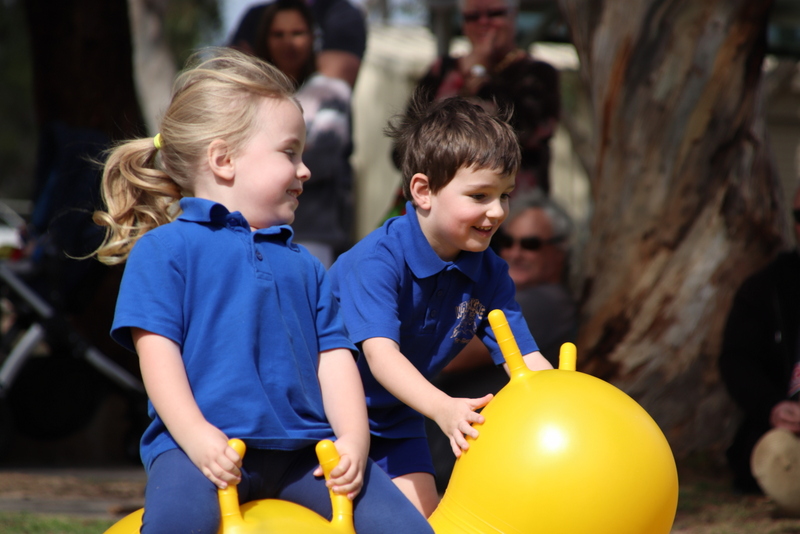 Teddy Bears Picnic
Each year our Kindy students participate in a Teddy Bears Picnic its a great time for parents to join us. Students bring a teddy bear from home and the days activities are centered around the bears and then a lovely picnic morning tea.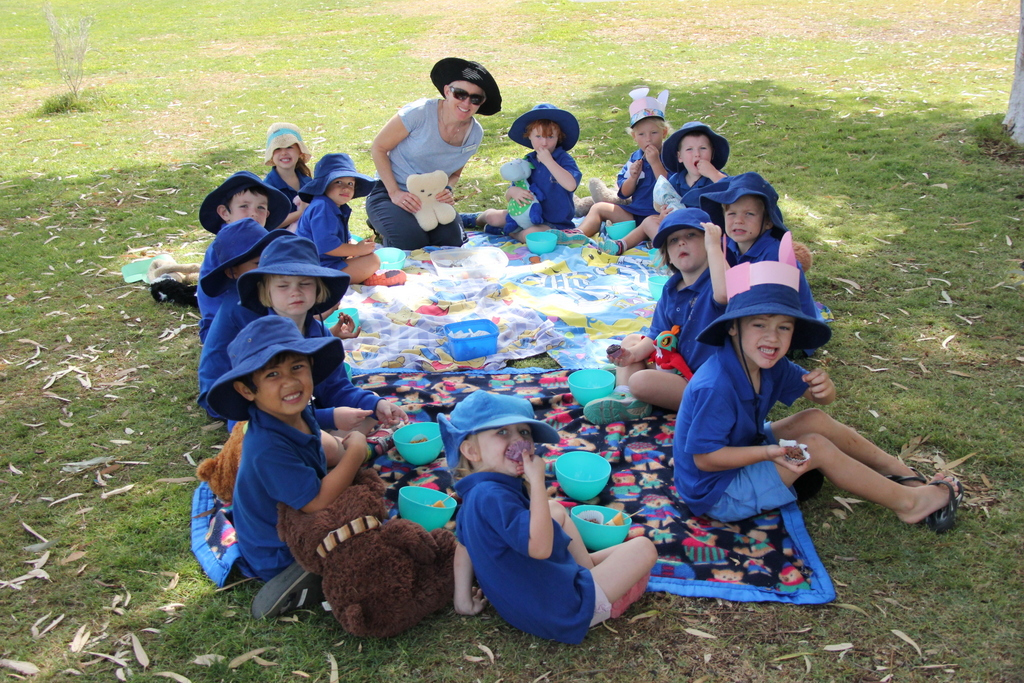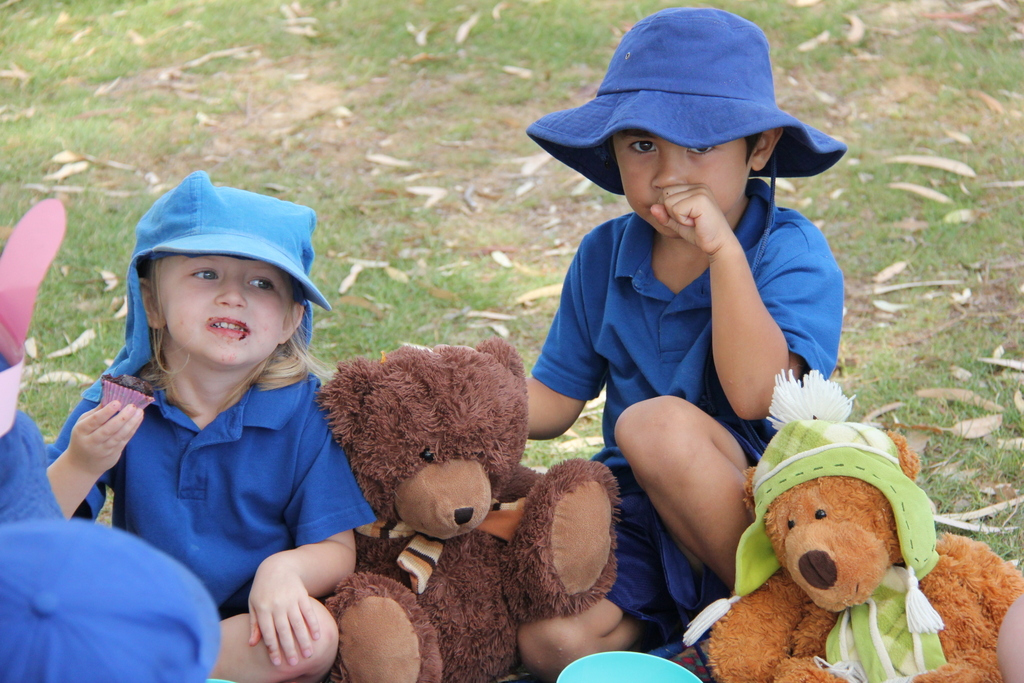 Kindy Timetable
| | |
| --- | --- |
| 8.30 am | Classrooms open – parents please join your child to complete a table activity and a puzzle on the mat |
| 8.45 am | School day commences – class hand bell will be rung to signal pack away and sit on the mat |
| | Indoor and outdoor activities |
| 10.30am | Recess |
| | Indoor and outdoor activities |
| 12.15pm | Lunch – packed lunchboxes |
| | Rest and indoor activities |
| 3.00pm | Home time |
Suggestions for Recess
| | |
| --- | --- |
| · Fruit | · Vegetable |
| · Cheese | · Dried fruit |
| · Plain crackers | · Natural popcorn |
We ask that you pack a healthy lunchbox to support our healthy food policy.
Lunch orders from School Canteen are available for Kindy students. Parents can order from the canteen, located in the Hall from 8.30am or online via QuickCliq –www.quickcliq.com.au
Arriving and Departing
When you bring your child into the classroom, please wait with them until the teaching session begins. To avoid your child becoming stressed or anxious, ensure that your child arrives at Kindergarten on time and is collected promptly. Students will be released at the end of the day to an adult. If your child is being collected by a Daycare provider please inform staff.
Please note that arrival and departure is through the doors opening into the main ECE playground.
Medical and Allergies
Does you child/ren have a medical condition, an allergy or require medication administered at school? It is vital that you inform us so we can provide the correct management if required whilst at school. See the office staff to complete the relevant medical forms relevant to your child..
Parking
There is a parent car park to the north of the Pre Primary. For safety reasons we ask you to please reverse park into the car park. Please do not use the bus bays, the staff car park or the verge on Hall Road.
Picking up Students During School Hours
Students should only leave the school during lesson times for unavoidable appointments. We ask that anyone picking a student at this time to please sign them out at the office or in their Kindergarten classroom. For your child's safety we do not release students from the school without being signed out.
Toys
Please discourage your child from bringing toys to Kindergarten. Toys brought to Kindergarten may end up lost, broken or become the cause of distress for all involved.
Attendance and Participation
At our school we are both highly sympathetic to and very understanding of legitimate illness among our students.
Research indicates that good attendance habits established in the early years of schooling translate to successful learning, beginning with Kindy.
If your child is absent from school, it is important for you to explain their absence as soon as they return or via email: [email protected] or direct to your child's teacher. If there are any issues that impact upon your child's attendance, please contact the school so that we are able to support you.
Parent/Guardian Help
Parent roster provides an opportunity for you to be involved in your child's learning. While younger children are welcome it is often more enriching when alternative arrangements are made for babies and toddlers where possible to allow you quality interaction with your child. We encourage you to volunteer as often as you can to support your child in their start to schooling. The roster will be displayed on the classroom noticeboard.
Book List (school requirements)
1 x scrapbook (64 page not covered)
2 x paper towel 80M
1 x box tissues
1 x packet of washable thick textas
1 x packet of sponges
1 x 4 pack of highlighters
2 x glue sticks 8g
1 x packet magic eraser sponges (white)
1 x sunsmart legionnaire hat (available at canteen)
1 x communication folder (available from canteen)
1 x small cushion
Please ensure your child's name is clearly marked on the scrapbook, cushion and communication folder. All other items are shared and don't need to be labelled.
Phase In
After feedback from the community, we have not planned a 'phase in' to Kindergarten, however, if you feel that your child would benefit from phasing in please speak to the classroom teacher or Principal to discuss a tailored transition for your child. Classroom teachers may approach parents if your child is not settling and negotiate a suitable timetable for all parties.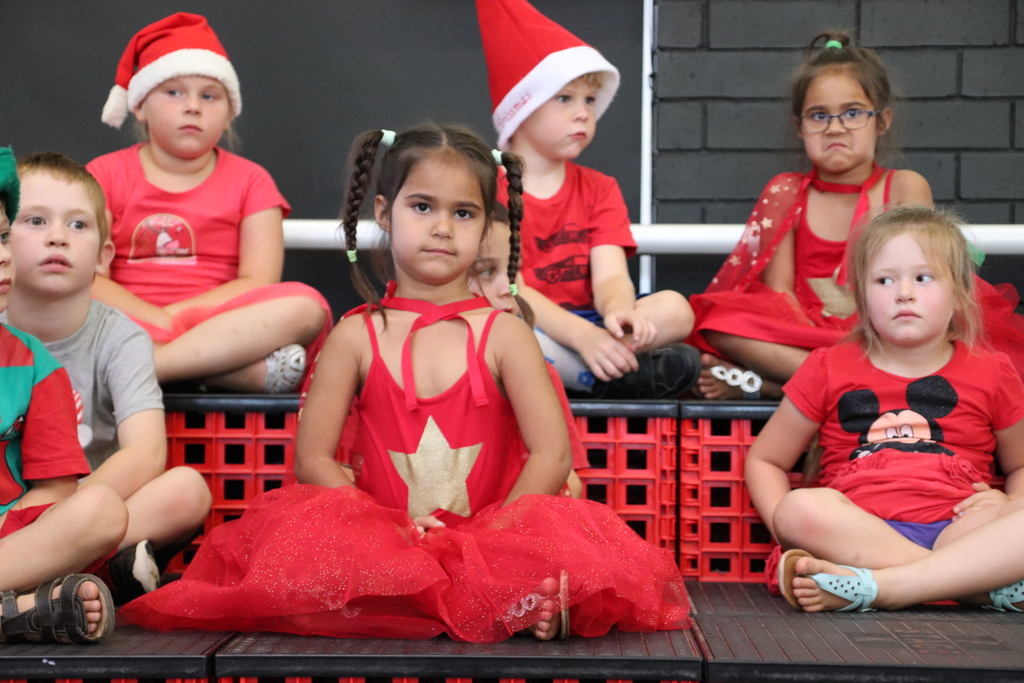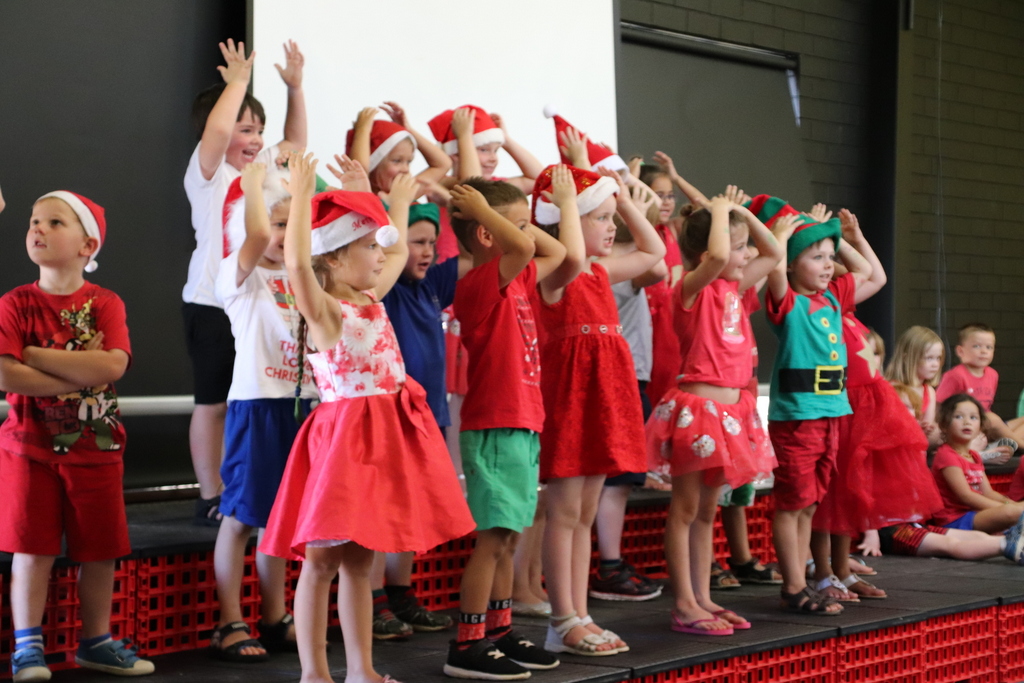 Christmas Concert
Throughout the year, Kindy have a number of special events, Teedy Bears Picnic, Outdoor learning day, concerts, sports events and more. The end fo year concert is a favourite with parents and we love you to come along with the family to support your child.