Waggrakine prides itself in having a comprehensive, well researched best practice approach to literacy. Our whole school use of nationally recommended programs such as Sounds-Write and Talk-4-Writing allows us to cater for your child's every need. All learning areas operate on the premises of embedding literacy skills through all learning, helping your child work towards being the best they can be.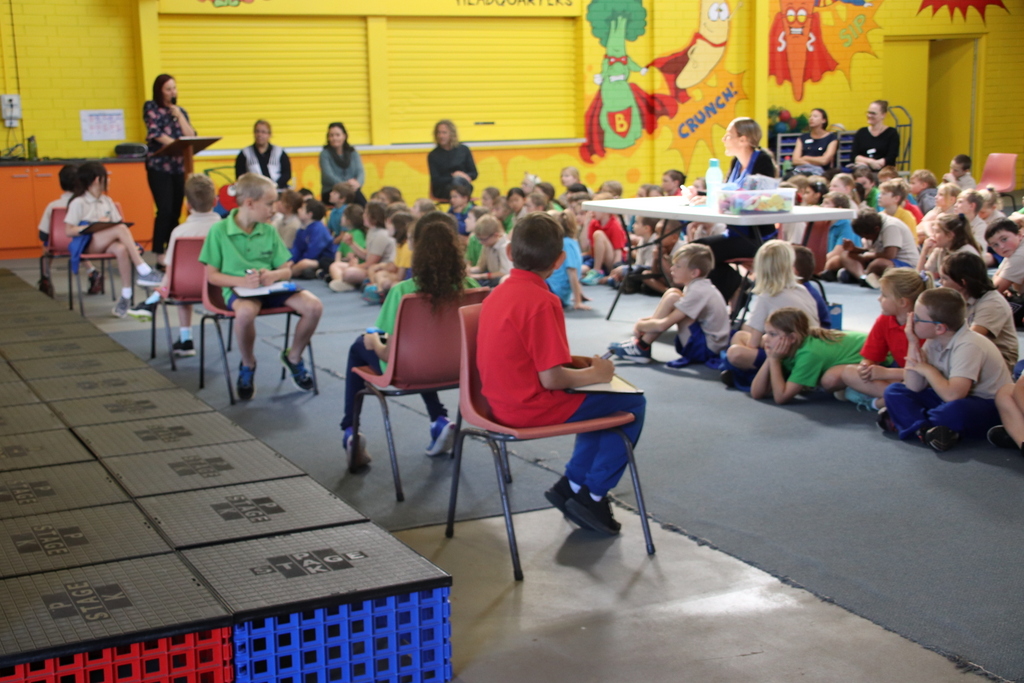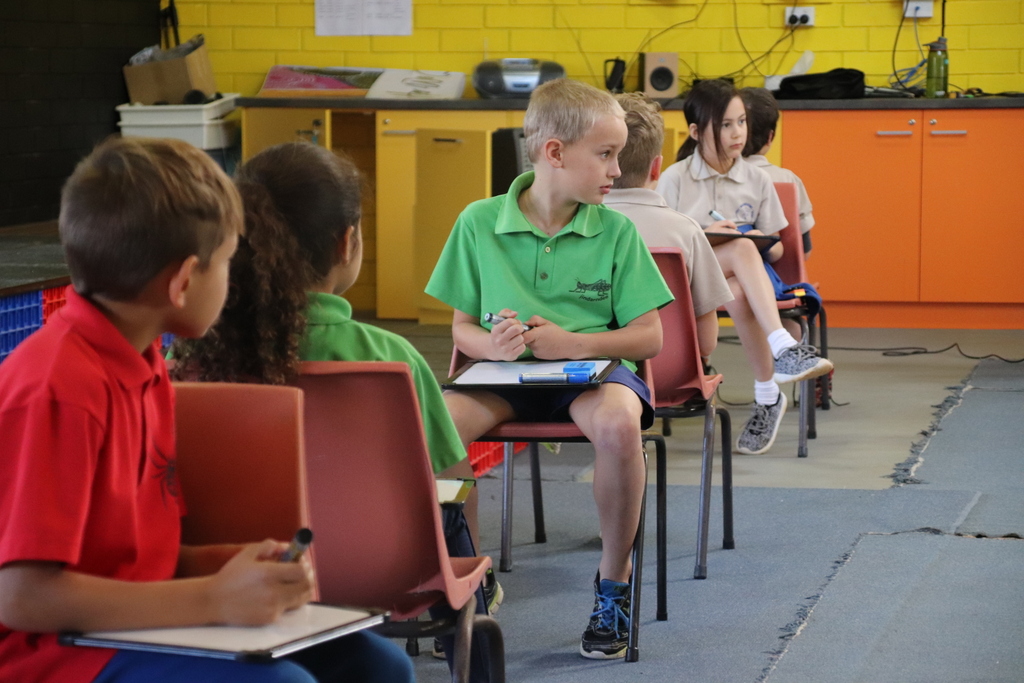 Spelling Bee
Yearly Waggrakine holds a school-based Spelling Bee for Year 1 – 6 students, where two of the top spellers from each class complete against student in the same year. The two top competitors from each year group from Year 3 to 6 go on to represent our school at the MidWest Spelling Bee. This event showcases the best spellers from public and private primary and secondary school within the Geraldton and surrounding areas.
Sounds Write
Sounds-Write is a synthetic-based phonics program that we introduce to your child in Pre-Primary. Here they learn how to read and write the simplest alphabetic code. As your child progresses through their schooling, they are progressively taught to a more sophisticated and complex code, allowing them to become masters of the English language. We flexibility used the Sounds-Write program to cater for all levels of students, at a whole class instructional level, providing additional assistance for small group intervention or at an extension level.
Talk 4 Writing
Our teachers innovatively use the Talk-4-Writing techniques within our Kindy to Year 6 classrooms. Striving to support your child in developing refined oral literacies they can then use and manipulate into their writing.
Waggy Reading Rewards
Research states reading for 15 minutes or longer daily has a direct correlation on your child's reading performance, see graph below. To encourage your child to read on a regular basis Waggrakine has a Pre-Primary to Year 6 Waggy Reading Reward System, where we reward your child for reading on a daily basis. Small milestones are acknowledged at a class level and major milestones are celebrated at fortnightly assemblies. If you child reaches 100, 200 or possibly 300 nights of reading they get to choose a book in recognition of their significant achievement.
Click to further information around 15 minutes of reading.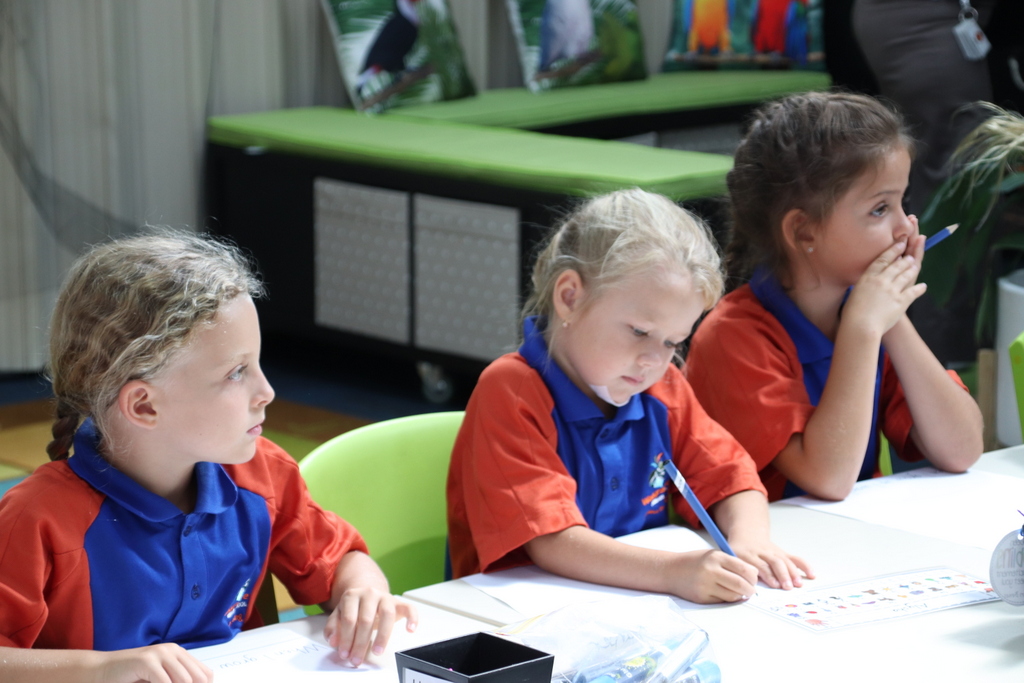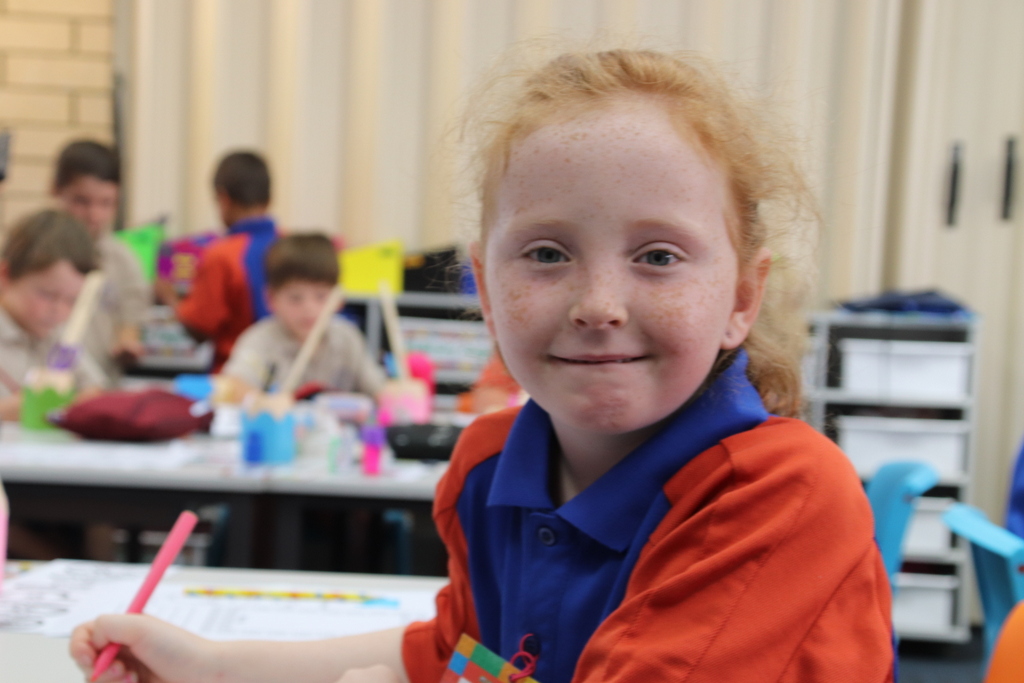 Literacy Week
Each year Literacy and Numeracy Week are celebrated in schools across the country. Waggrakine has a number of fun activities for both students and parents to join in and earn points for each class. Watch Seesaw for information about how to join in.  
Early Years Shared Reading Program
To support and encourage the love of reading in the Early Years, Waggrakine has a well-established shared reading program. During the second half of Kindy and into Pre-Primary your child will have the opportunity to bring home a beautiful picture book for a week. During this week you and your child get to immerse yourself in the book. Support questions are provided for different pages in the book to help promote constructive discussions around the book.
Reading Eggs
The school purchases a yearly subscription to Reading Eggs for your child to utilise. We use this app you support your child's reading at home, or at school as an individual, group, or whole class reading tool. In the first few weeks of Term 1 you should receive your child login details that you can you at home for extra support or educational screen time. If you have not received your login details, please contact your child's classroom teacher and they will be able to provide you with the login details.
How can I help support my child's literacy skills?
Below are hyperlinks to information sheets/brochures and resources that are given out during Parent information sessions to assist you to support your child at home with their reading, spelling and writing.
Supporting Early Readers booklet
Questions to ask when reading a text support sheet
Question bookmark – older readers
Sounds-Write Parent information booklet
PP Parent Sounds-Write information sheet
Sounds-Write common spelling quick reference sheet