Physical Education
The school has a full time sports teacher and runs morning fitness each morning. It is a requirement of all Australian schools for students to participate in at least two hours of programmed physical activity a week at school. Waggrakine also joins in with our neighbouring schools to participate in inter school sports carnivals and team events throughout the year.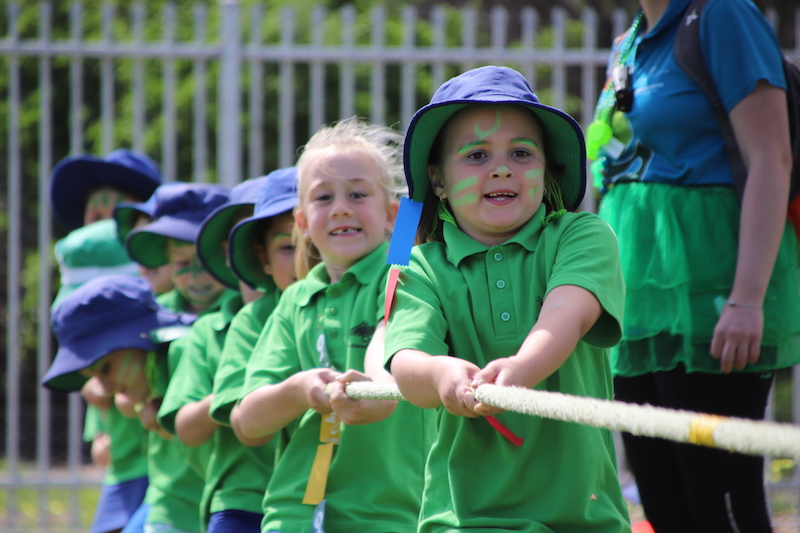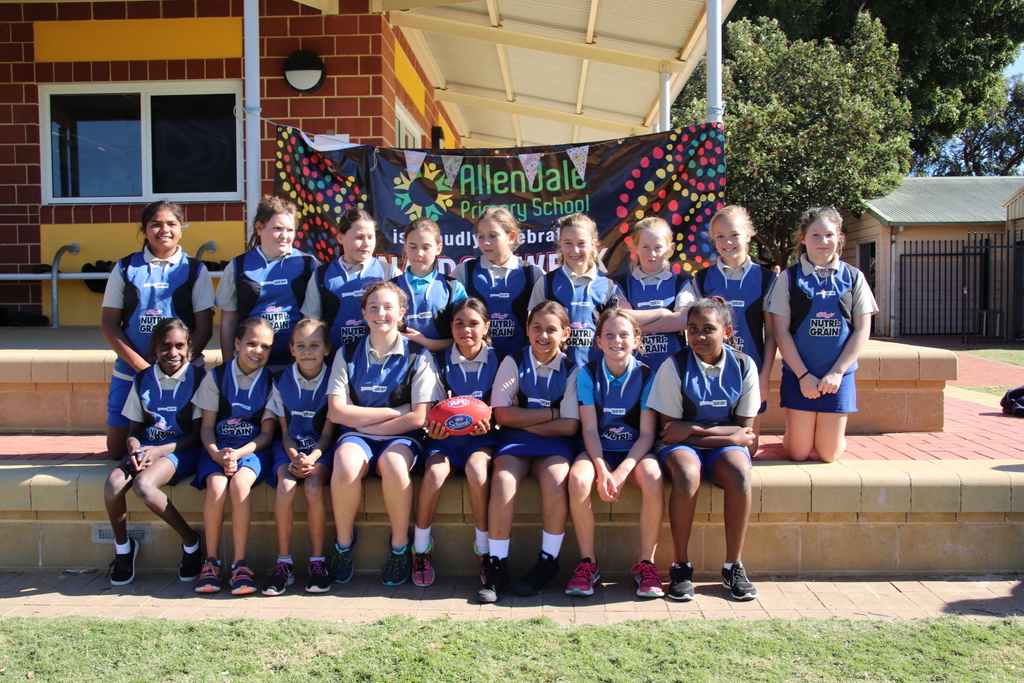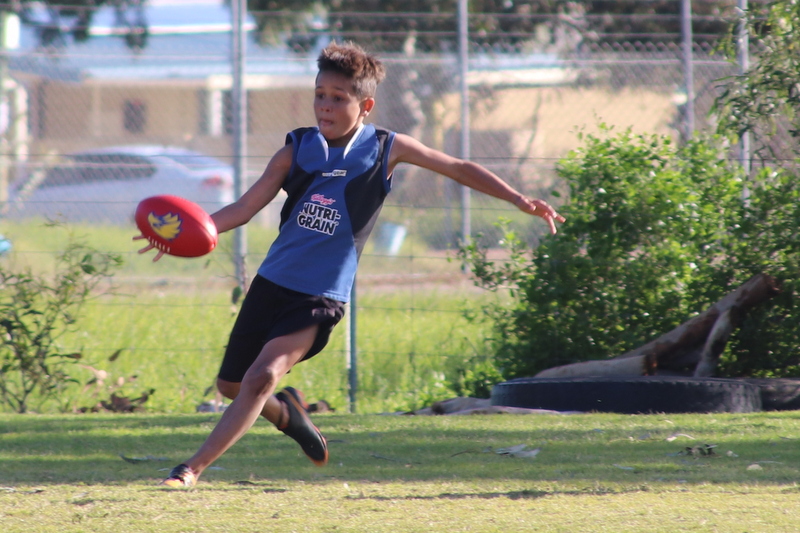 Eagles Cup
The Eagles cup is played each year between all the geraldton Primary schools and the matches are held across the different schools. School staff and parents volunteer to help out and support the students.
Sports Factions
Waggrakine has four factions or houses. These have been named after the Aboriginal names of animals found in the area.
Faction names              Emblems                        Colours
Jiddee Jiddee                Willy Wag Tail               Blue
Jindarndee                   Grasshopper                   Green
Karra                           Red Back Spider             Red
Winjee                         Bat                                 Gold
Throughout each term the factions compete with each other. At each assembly the winning faction is announced and that faction flies their flag on the flag pole outside the Hall, for the fortnight.  Points are awarded for good behaviour and effort, sport, class merit certificates, competitions, Waggy Wonders and special work samples.
At the Athletics Carnival, factions compete against each other for the faction shield.  Each faction has its own war cry which children learn early on in their schooling.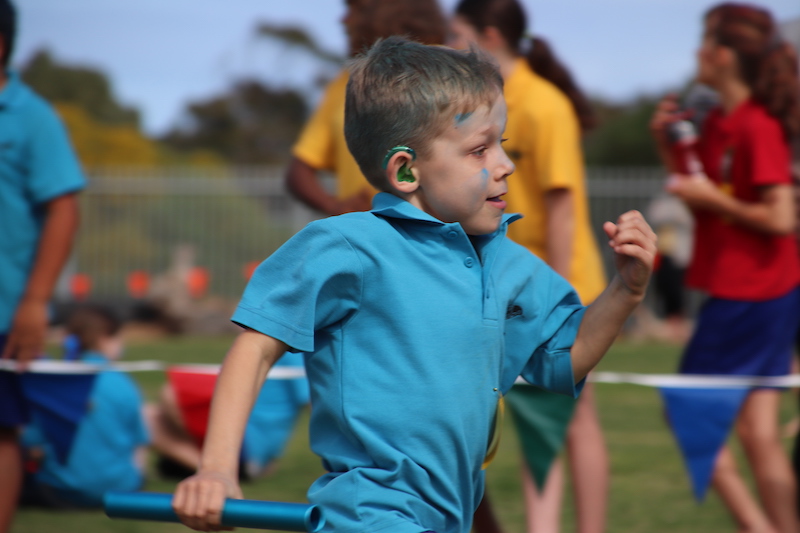 Jiddee Jiddee – Willy Wag Tail – Blue
Sittin' on a grandstand,
Beatin' on a tin can,
Who can,
We can,
Nobody else can,
Jiddee Jiddee.
Jindarndee – Grasshopper – Green
Grasshopper, grasshopper,
Leaping ahead,
Jindarndee, Jindarndee,
Knock 'em dead,
Sock it to'em,
Sock it to 'em,
We don't mind,
Sock it to 'em,
Sock it to 'em,
Doin fine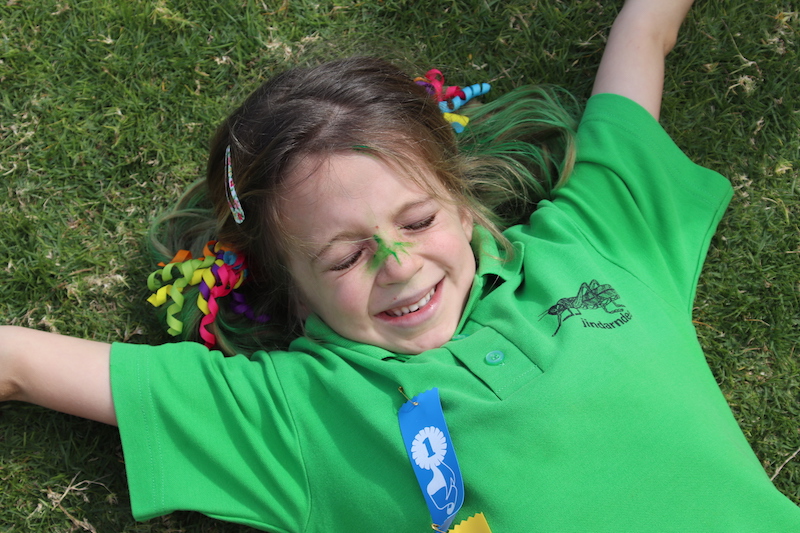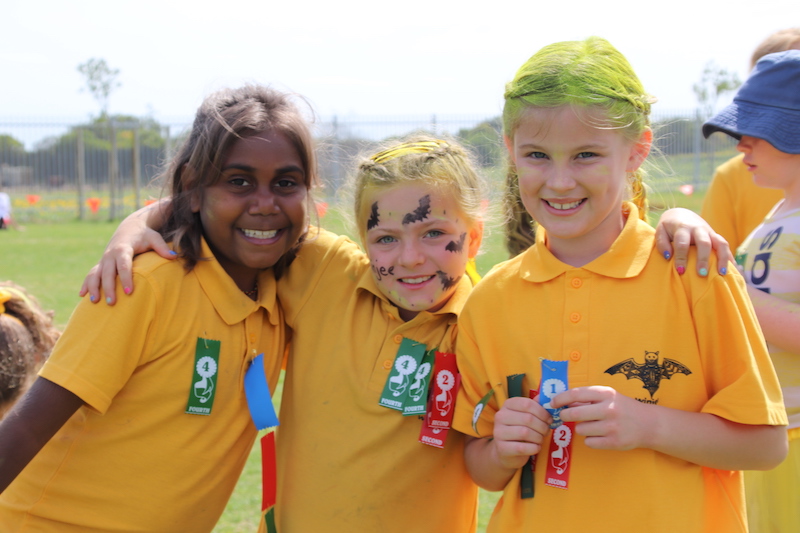 Winjee – Bat – Yellow
Winjee, Winjee
Scream and shout,
We're going to hypnotize 'em,
Paralyse 'em,
Knock 'em out,
Hit 'em high, (clap twice)
Hit 'em low, (clap twice)
Come on Winjee let's go,go,go.
Karra – Spider – Red
Karra, Karra,
Is the best,
Leading the way from all the rest,
Redback, Redback,
Spinning away,
Come on Karra,
Let's lead the way