We pride ourselves on providing an inclusive learning environment for all children. All children requiring additional support have individual education plans created by our teachers with input from other providers if required. This plan provides a tailored program to suit the diverse individual learning needs of each child and ensuring they achieve to the best of their ability.  These plans are discussed with parents, school staff and any other party you wish to attend, such as: Disability Services local co-ordinator, Speech or Occupational Therapist, or Psychologist etc.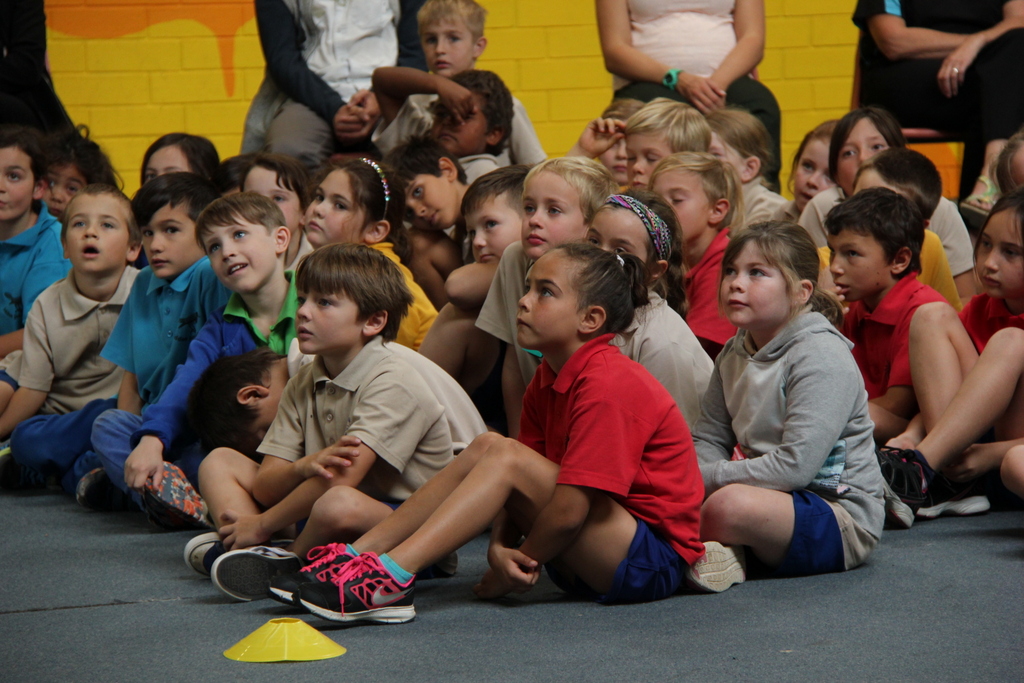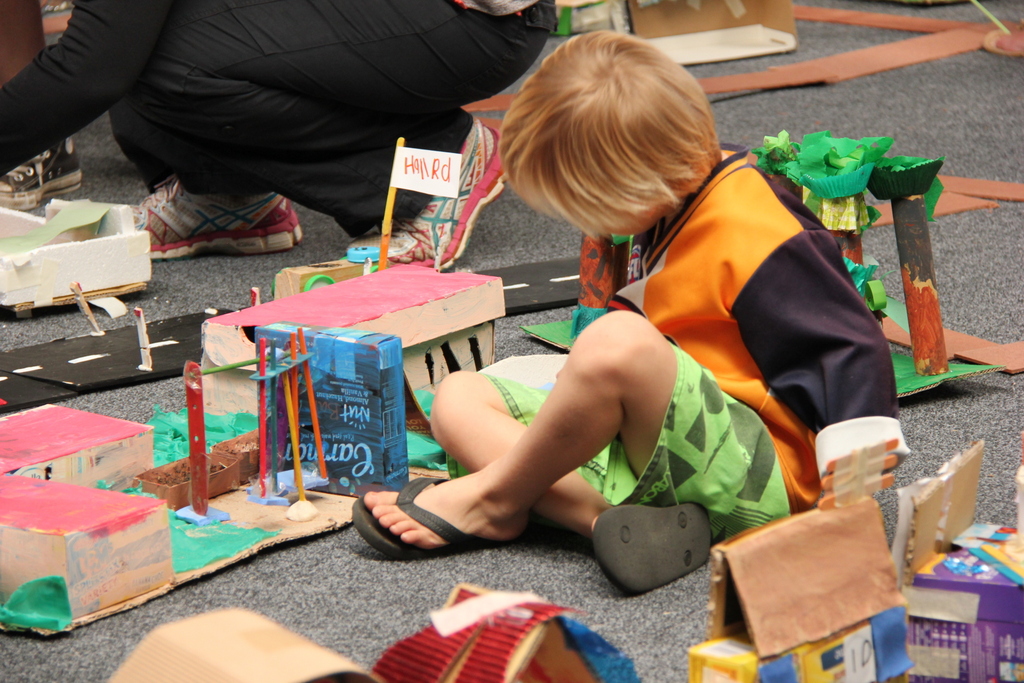 Inclusivity and the Disability Discrimination Act
Waggrakine aims to embed Inclusive education practices where all students are welcomed by their school in age-appropriate settings and are supported to learn, contribute and participate in all aspects of school. Inclusive education is about how schools are developed and designed, including classrooms, programmes and activities so that all students learn and participate together. In order to create an inclusive environment, environmental, teaching and learning adjustments may need to be made to help individuals or a group of students to participate on the same basis as other students. 
Teaching and learning adjustments meet individual needs. Adjustments can be made to a range of areas to support an individual student, including but not limited to the way that teaching and learning is provided, changes to the classroom or school environment, the way that students' progress and achievements are assessed and reported to parents, the provision of personal care and planning to meet individual needs, as well as professional learning for teachers and support staff.
The legal responsibilities of educators who work with students with disability are outlined in the Disability Standards for Education 2005 (the Standards). The Standards seek to ensure that students with disability can access and participate in education on the same basis as other students. The Standards were formulated under the Disability Discrimination Act 1992 (DDA). The Standards clarify and elaborate the legal obligations of all education providers to students with disability under the DDA. The Standards also set out how education is to be made accessible to students with disability to enable them to participate in education on the same basis as students without disability, including the provision of 'reasonable adjustment' where necessary to enable this.
Students At Educational Risk
All students vary in their abilities and many students require different levels of support across different subjects. Some student may show strengths in one learning area but need additional support in another. Our whole school assessment process ensures we do not allow students to fall through the gaps. Students are  identified and teachers are supported to develop individual or group education plans that ensure those that need additional support have the curriculum adjustments required. Additional educational assistant time is provided to all class teachers to assist in implementing these plans. 
Special Needs
Parents of students with children with diagnosed or imputed (inferred) special needs are asked to contact the school as early as possible to discuss these needs to ensure that the most appropriate program is in place to meet the child's needs. The school is well known for it's ability to cater to those with special needs.
The school is able to apply for funding for education assistance and teacher support for students who have a diagnosis of the following:
Autism Spectrum Disorder
Hearing or sight impairment
Global Developmental Delay
Severe Medical Condition (this covers a range of conditions, please talk to a member of the admin team for more information)
Intellectual Disability
Autism Spectrum Disorder (ASD) Intervention Program
We have a trained teacher and Education Assistant who deliver highly developed intervention for our Early Childhood students. These programs include:
Discrete Trial Training (DTT) – This involves breaking skills down to their most basic parts and teaching them step by step in a one-on-one environment. These skills are taught repetitively with pictures, real objects or words providing them with opportunities to practise new skills multiple times in one session. DTT uses rewards/reinforcers to engage students in the learning
Applied Behaviour Analysis (ABA) – This helps us to understand how behaviour works, how behaviour is affected by the environment, and how learning takes place. One of the main strategies is the use of positive reinforcement when an identified behaviour is displayed.
Augmentative and Alternative Communication (ACC) – this includes different communication methods to support or replace verbal speech in consultation with Speech Pathologists. This can include gestures, sign language, pictures/symbols, communication boards, PODD books, or technology devices, etc)
National Consistency Collection of Data (NCCD)
This collection of data on schools students with disability to is provide teachers, schools and the sector with more information and a better understanding at the national level about how many students are receiving adjustments because of disability in schools. This data acknowledges the work already undertaken at the school level to support students with additional needs. At Waggrakine this information is updated at the school level when student needs change or a diagnosis has been made.
https://www.nccd.edu.au/tools/fact-sheet-parents-guardians-and-carers
National Disability Insurance Scheme (NDIS)
Is a national scheme for people with a disability that provides funding to the individual for supports and services. NDIS is being progressively introduced and people of the Midwest can access the NDIS, although they are currently reviewing the roll out of services in our area and someone from NDIA will work with you to connect you to the NDIS. For children under 7 years they have access to the Early Childhood Early Intervention (ECEI). Call 1800 800 110 for more information
School Specialist Support Team
Waggrakine has a high value on ensuring the needs of all students are met in an inclusive and informed environment. To ensure our special needs students needs are met on an ongoing basis we have prioritised and funded the following:
Waggrakine Learning Support Team consisting of our Principal, Deputy Principal, Learning Support Coordinator, Autism Intervention Specialist Teacher and Education Assistant.
Student at Educational Risk (SAER) Deputy
Autism Specialist Full time Teacher (full time)
Autism Specialist Lead Education Assistant (full time)
Learning Support Coordinator (4 days a week)
Waggrakine Early Intervention Program (WEIP) – trained Education Assistant works in collaboration with parents and the Child Development Service Team through Geraldton Regional Hospital to implement individual programs 3 times a week. With Kindy and Pre Primary students
School Chaplain 3 days a week
School Psychologist 2 days a week
External Support Partners
We also have regular communication with and access to other agencies to support your child/ren and the school. These are:
School of Special Education Needs: Disability, Mental health, Behaviour and Engagement and Sensory
Child and Adolescent Mental Health services (CAMHS)
Helping Minds – Support many Waggrakine students with counselling 2 days a week based at school
Child Protection and Family Support (CPFS)
Disability Services Commission
Private providers within Geraldton
How do I access support?
Do you have concerns about your child? We strongly encourage you contact the school as soon as possible to make a meeting to discuss your concerns so we can support you to get the help needed to support your child.