Didgeridudes
The 'Didgeridudes' is a program that combines student  engagement and Aboriginal cultural awareness. We have a community member who comes to the school to support and train the boys involved in the program. Both Aboriginal and non-Aboriginal boys are welcome to work together to create the 'Didgeridudes'. The Didgeridudes have many opportunities throughout the year to showcase their talents and perform for a number of occasions and audiences.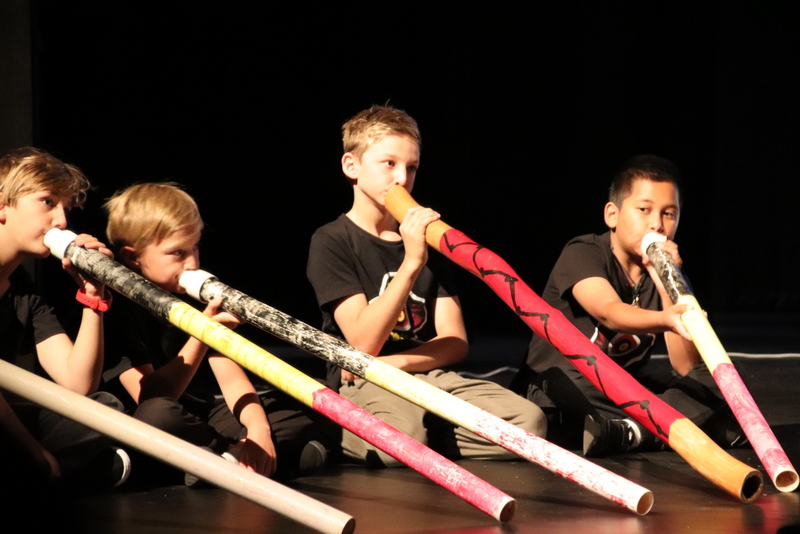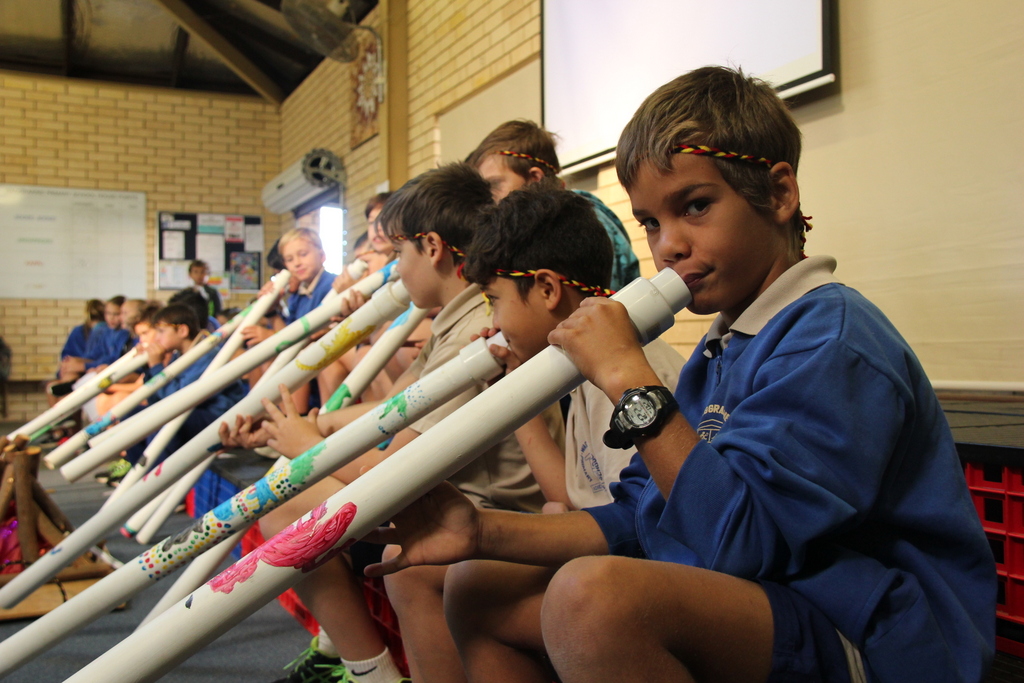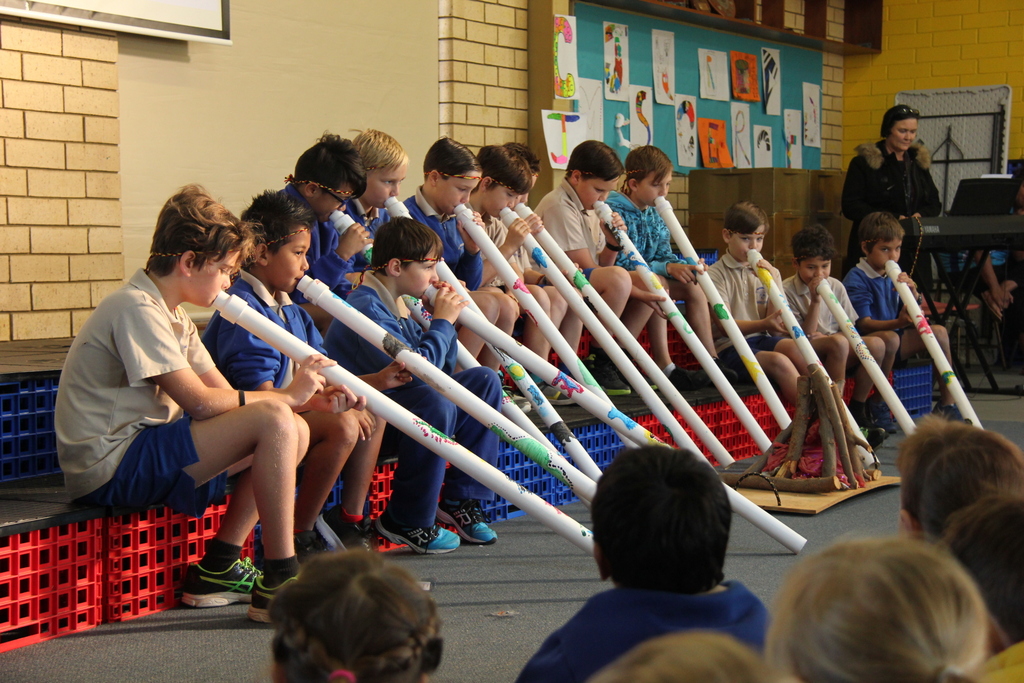 Performances
Over the past few years the 'didgeridudes' have performed at the annual Geraldton Showcase held each year at the queens Park Theatre that provides opportunities for schools to perform on the professional stage. The Didge boys are a feature each year in NAIDOC celebrations and perform throughout the year at assemblies and other special occasions in and beyond the school. 
Aboriginal Cultural Standards Framework 
The Didgeridudes is one aspect of Waggrakine Primary School aiming to achieve the Aboriginal Cultural Standards Framework. The framework gives us a basis to reflect on our approaches to Aboriginal education, strive for improvement, and engage Aboriginal families and communities in schooling. It is about transforming our practices as we collectively move towards a more capable and responsive organisation.
Culturally responsive schools build collaborative relationships between staff, Aboriginal students, theirparents and families, and communities to support studentlearning. They create opportunities to engage parents,families and communities in improving the educationoutcomes for Aboriginal students.