Tech Ready
Waggrakine has been recognised in the past for  embracing and developing the opportunities for students to develop and grow in their use of ICT. Technologies allow students to use a variety of technologies to enhance their learning and expand their skills and knowledge. Staff are confident in the use of ICT and encourage students to try new ways to use technologies.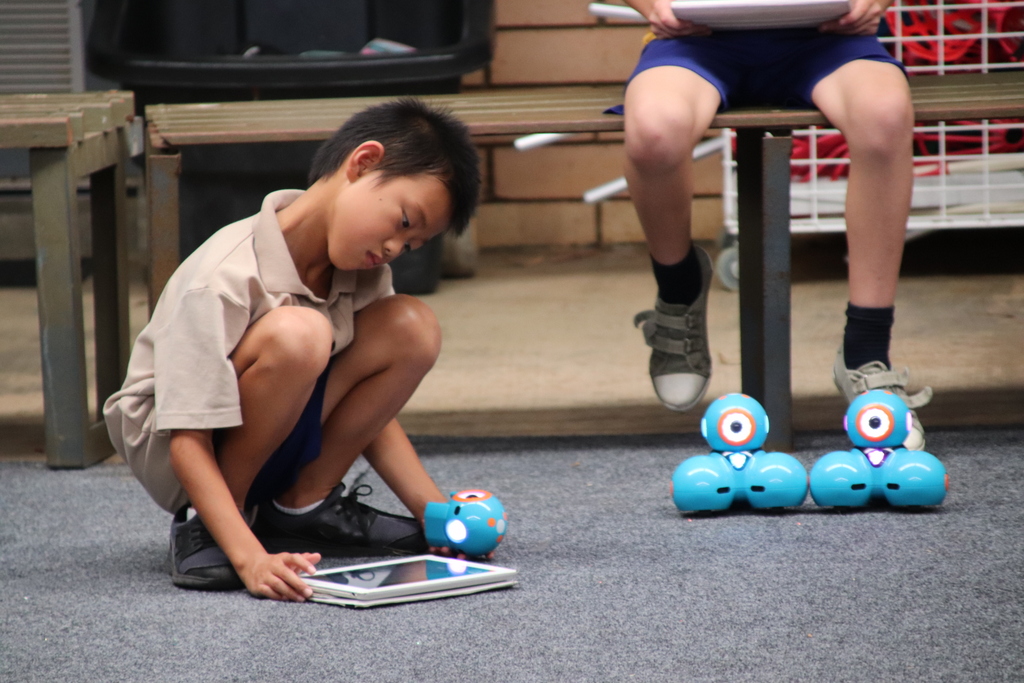 Robotics
Waggrakine is well equipped with a range of robotics equipment. Spheros, Ozbots, Edison, Lego League, Little Bits, Beebots and much much more. 
Laptops and iPad
Each classroom comes equipped with a bank of laptops trying from 10-15 depending on class sizes. Teachers can usually have one to one on any occasions by using the laptop trolleys of the neighbouring classes. 
Microsoft Mentor School
During 2010 – 2014 Waggrakine had the opportunity to a Microsoft Australian, Pathfinder and finally Mentor school. On August 2012 Waggrakine was announceed as a Worldwide Microsoft Innovative Mentor School for 2013 and 2014. One of only two additional schools at the time in Australia.
As a pathfinder we accessed monthly Virutal universities with world renowned educational leaders such as Will Richardson, Dan Buckley, Professor Michael Fullen and more. We had the opportunity to attend the Worldwide Forum in Washington DC and the Asia Pacific forum in Auckland New Zealand where all of the Microsoft Innovative Teacher winners from all over Asia showcase their learning projects. Waggrakine teacher, Kellie Hunter, was the winner of the Microsoft Innovative teacher Western Australia in 2011.
This opportunity allowed the school to establish a strong base in ICT as a ubiquitous part of the school curriculum and Waggrakine staff continue to take on a lea role in ICT within the geraldton network.